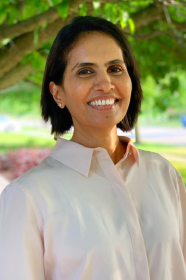 As a dental care provider, Dr. Yenna knows that you have many options when it comes to choosing a new dental home for yourself and your family. She believes that good dental care begins with respect for the patient and will always use conservative and non-invasive approaches to minimize the impact of treatments on the patient and their budgets.
She does this in part by utilizing the latest in dental technology in restorative, cosmetic and preventive dentistry, and by treating every patient with compassion. She also takes a unique approach to your dental and overall wellbeing by integrating holistic treatment options with the latest developments in dentistry.
Dr. Yenna attended dental school at the Ragas Dental College and Hospital in Chennai, India. She graduated in 1995 and earned a second dental degree at the University of Illinois Chicago College of Dentistry in 1999. She pursues continuing education on a yearly basis and has received specialized training in dental implants, Invisalign®, BOTOX® and sleep apnea treatments. She is a member of the American Dental Association®. She has been practicing dentistry since 1999 and has served the Elgin area since 2010. She strives to provide all of her patients with healthy smiles and to be a trustworthy healthcare provider to you and your family.
Meet Our Team
When you visit our office, you will meet a dental team that will provide you with personalized dental care in Elgin, Illinois. Our team members are an experienced, friendly and compassionate group of professionals who will take the time to listen to your concerns and educate you about your smile needs and your treatment options. Our team members speak English and Spanish. They are looking forward to meeting you, and you can call 847-697-9900 to schedule a visit with our dentist.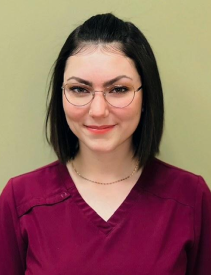 Jaina joined our office in March 2021. She is the first person you will meet at our office and will take all of the time you need to help you with scheduling your visit, finding answer to your insurance questions and assisting you with making your payments. She appreciates the atmosphere of caring and understanding at our office and always feels comfortable at work. She also enjoys socializing with our patients. When she is not at work, Jaina relaxes by sewing, baking and painting.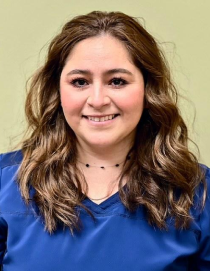 Marlin has been with Bowes Dental Care since 2012. She ensures that our patients feel comfortable during their entire treatment process with us and helping them to love their smiles. She truly enjoys working with our patients and educating them about how they can achieve and maintain good oral health. In her spare time, Marlin enjoys spending time with her husband, watching movies and being with her family.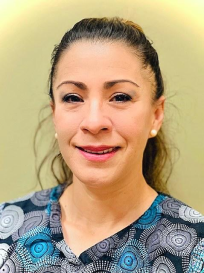 A part of the Bowes Dental Care team since 2021, Zinya is a 2002 graduate of the Universidad Juárez del Estado de Durango in Mexico where her studies included oral surgery. She helps our patients feel confident during their visits and get the best possible experience at our office. She appreciates the opportunity to help our patients in preventing and curing dental disease. Away from the office, Zinya looks forward to spending time with her husband, son and daughter.